We've always enjoyed elements of wood that combine with our rock and concrete features. In these natural settings, wood is just the right thing to soften up the setting space. If you'd like to discuss carpentry for your next project feel free to reach out here, but in the mean time, here are some note worthy projects done over the years:
Timber framed Pergola
Douglas Fur timbers notched and screwed with structural screws create this sub frame. 5/4" pressure treated decking boards with corrugated metal roof. This structure is a pool house and part of a total yard reconstruction in Lindenwoods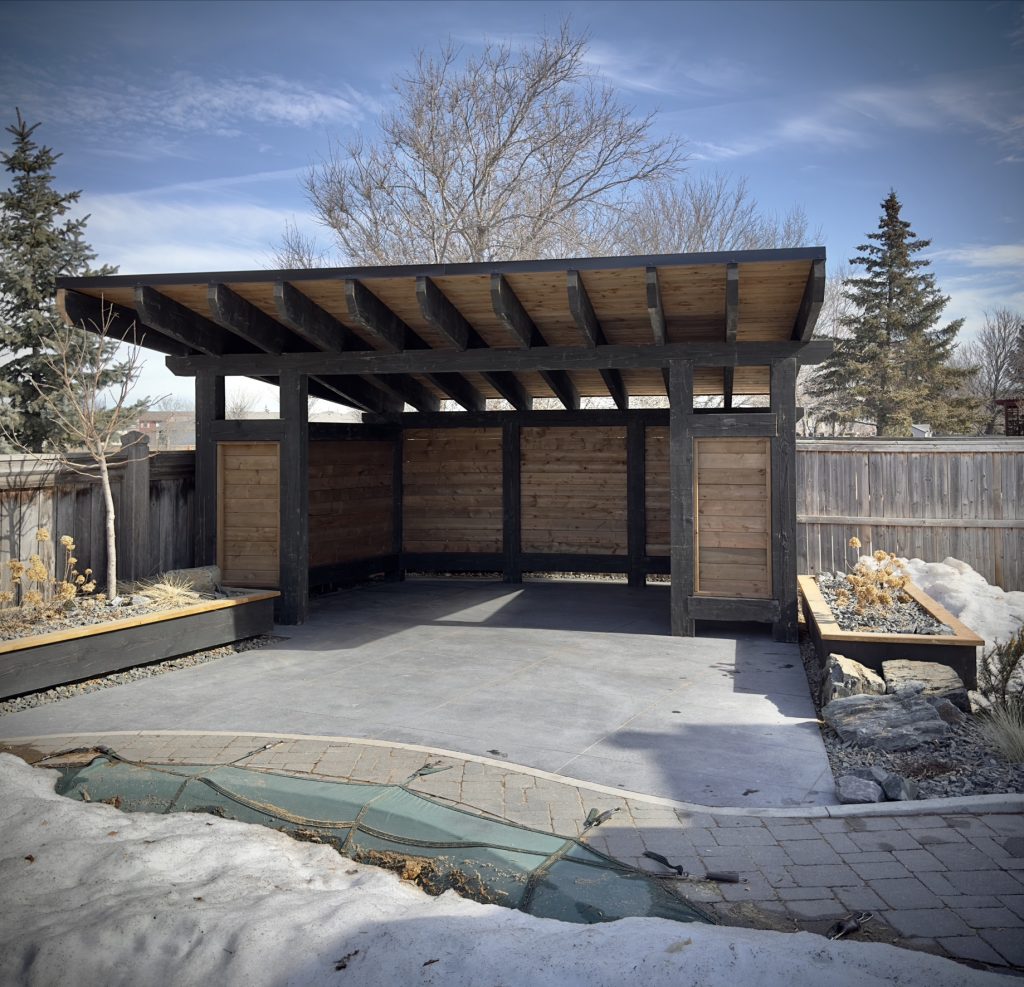 Timber framed Gazebo
We designed and built this amazing Gazebo structure that clear spans 28 feet by utilizing special steel supports with critical wood notches and structural screws. This build features a metal roof, massive screened windows and hand carved concrete rock work. Have any questions? Feel free to reach out here.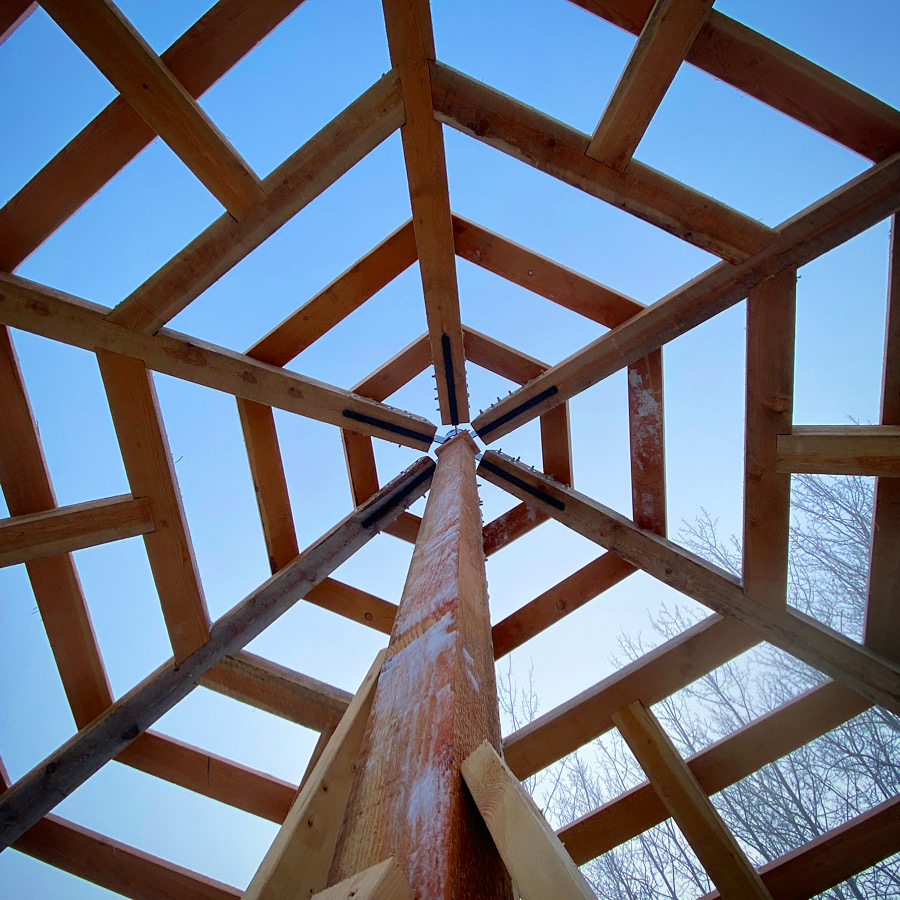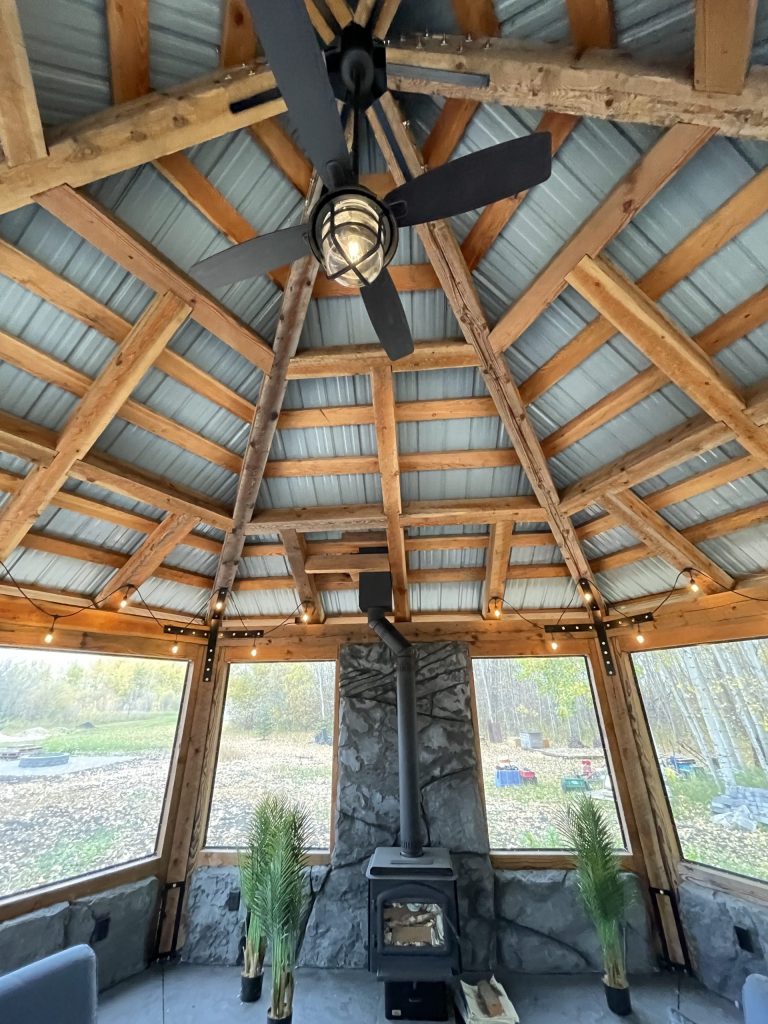 Victoria Beach Timber Sauna, Landscape Beam Walls and Fencing
Timber frame styled sauna construction with metal sheeting. Pressure treated fencing and huge beam walls are just some of the features found on this beautiful full concrete and landscape design. For more information on this and other projects click here.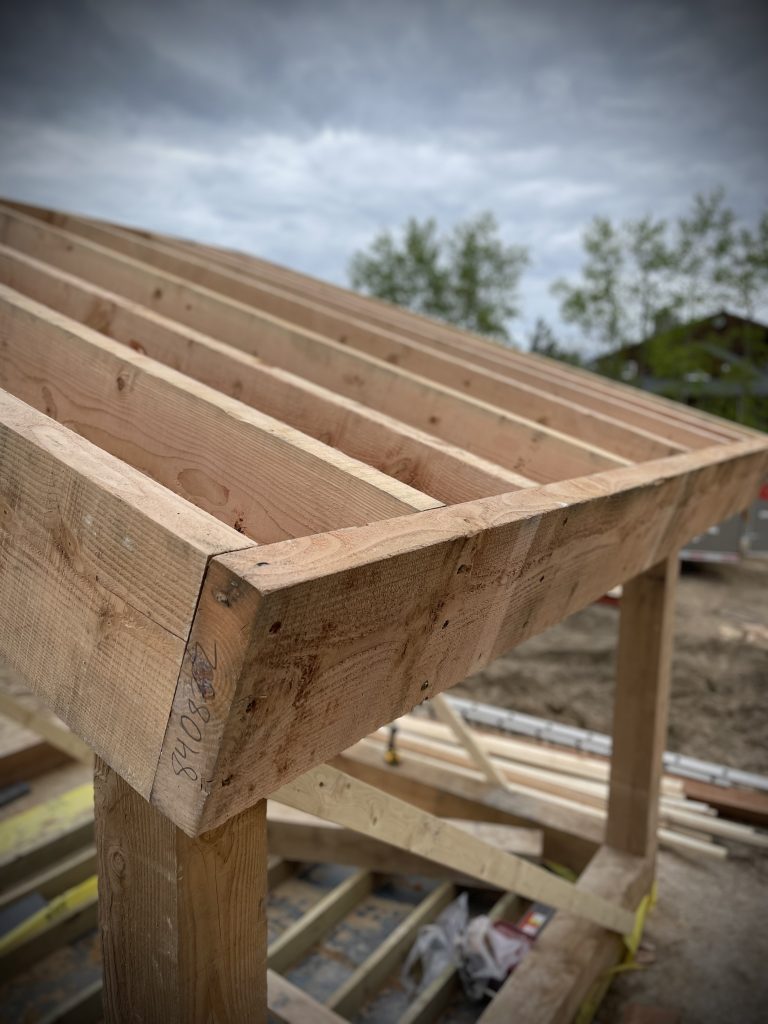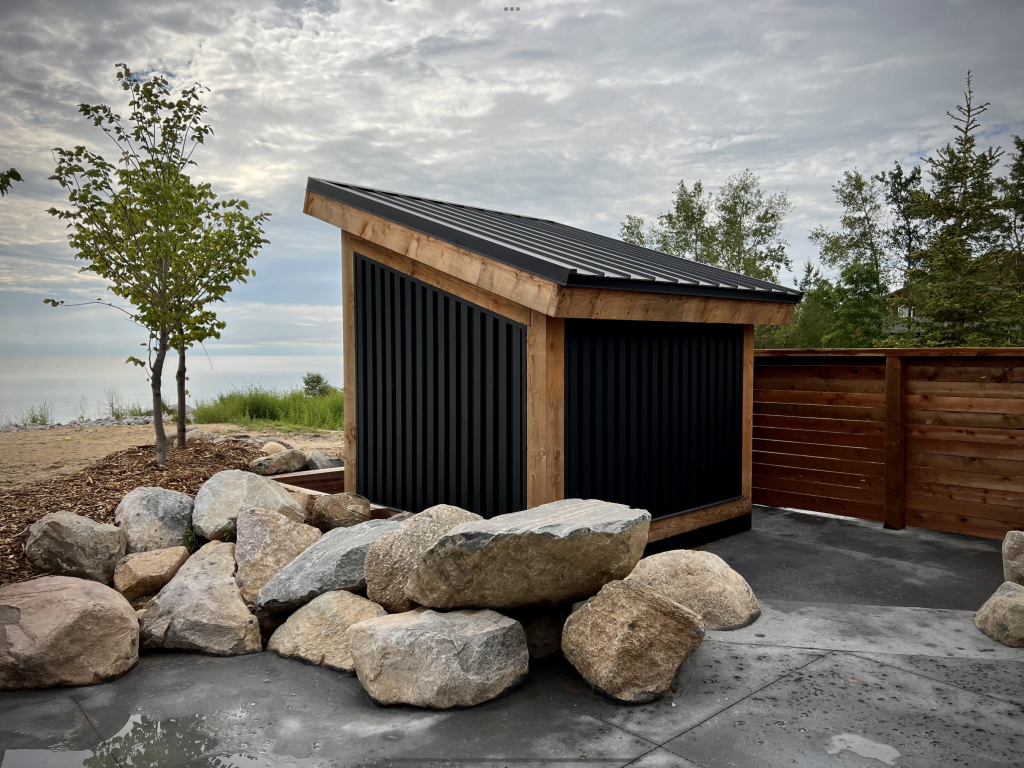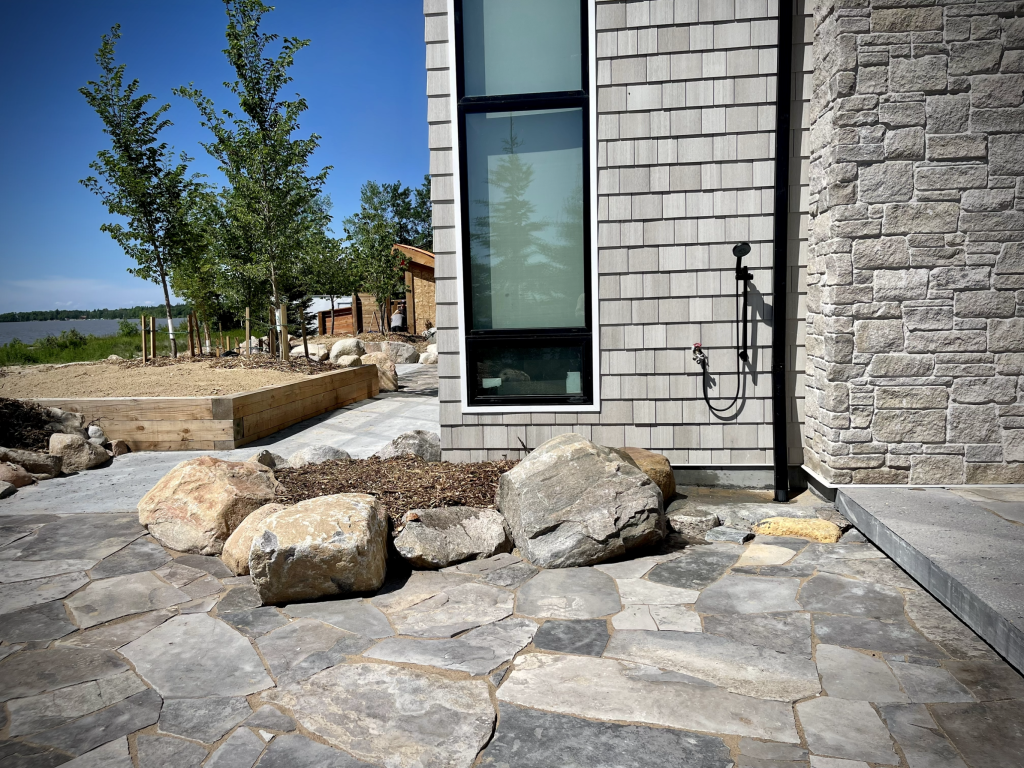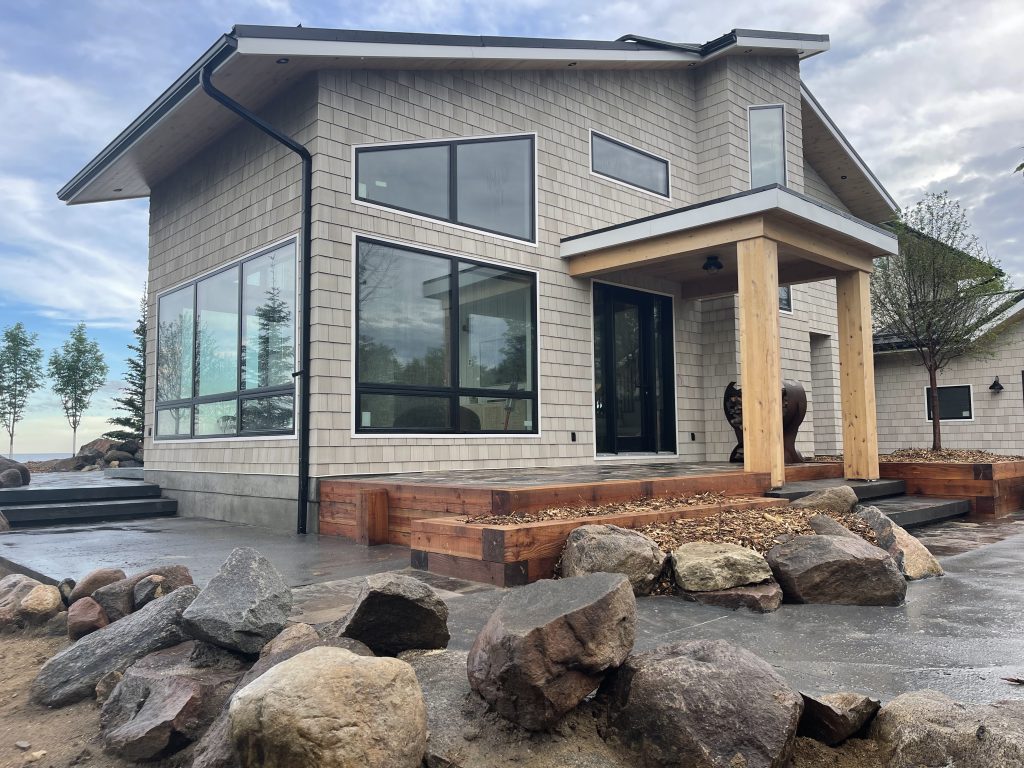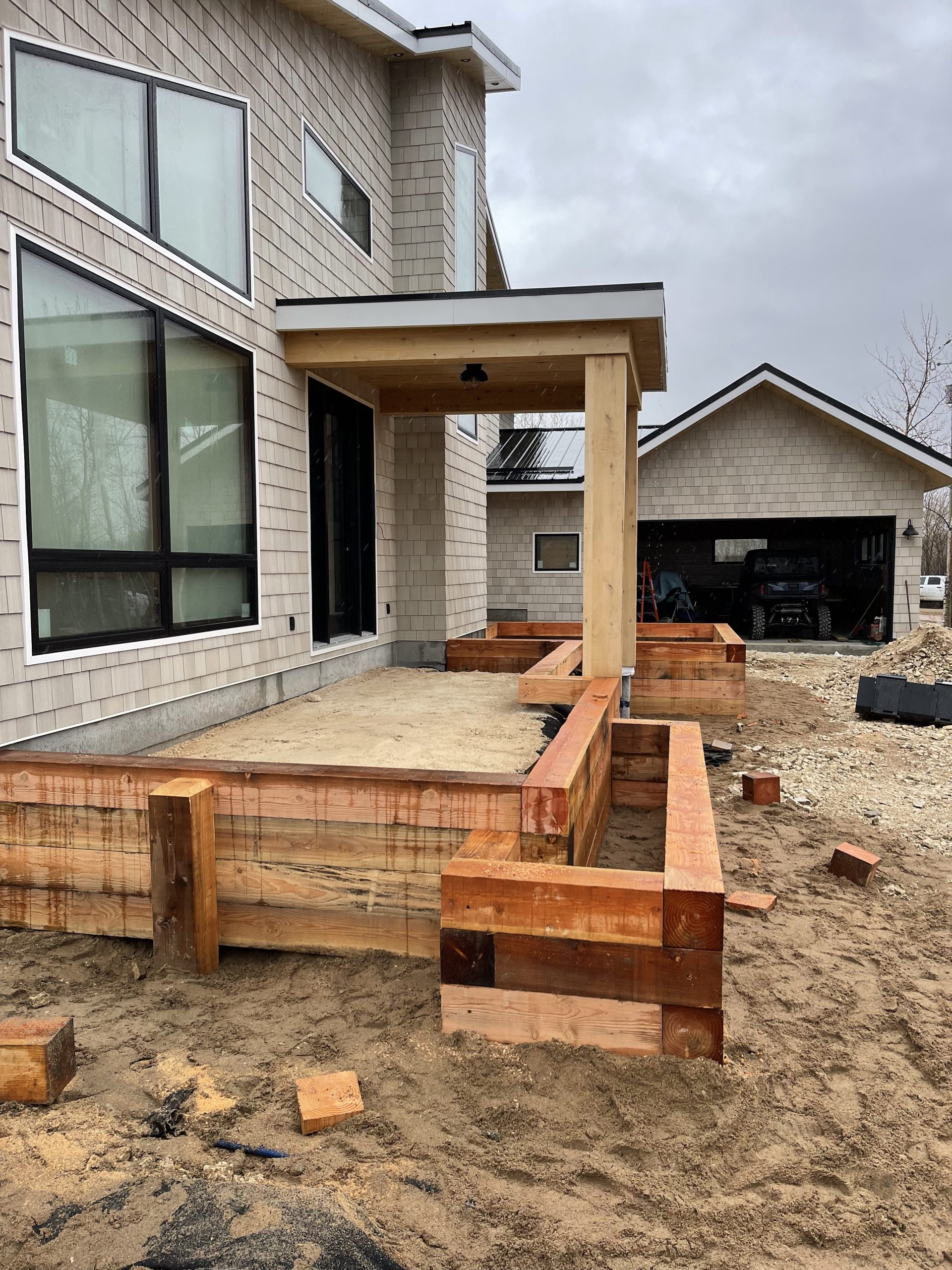 Raised Deck and Sitting Wall/Planter
This raised deck, supported by screw piles, has a unique sitting wall/planter to allow for the steep ground transition to the lake. Strategically planted trees and shrubs make this a beautiful natural gathering area. We can help you with designs like this by clicking here