This was my second year helping Concrete Decor Magazine with the Decorative Concrete Live! exhibit. Its a very cool exhibit because it's interactive and constantly evolving through the course of the show. The concept is a simple one: create a theme, pour concrete floors, install ICF block (supplied by Fox Blocks ) on the floors and- WA-LAH- you now have vertical and horizontal spaces for artists to come and display/teach their craft. There are literally months of planning and scheduling that need to go into this event.
Last year the theme was a 1600 square foot house plan. Each room had different artists working on walls, floors and teaching as they go. Outside display, there were manufacturers providing classes and information to any attendee at the World of Concrete. That was last year. This year the theme was the Mall of Concrete- a ginormous 5000 square foot multi building with plaza, sidewalks and drive thru isle. The entire display shell was built by 5 men in 4 days prior to the shows opening, allowing select artists to start their projects in anticipation of the start of the exhibits.
All in all, the display was a huge success. Any time an artist picked up a pail of product- or started working on a space, there was a throng of people drinking up any bits of knowledge they could take away and apply to their own work. It's nice to see the interest is still there- I'm not sure it has ever died or gone away. I love being part of this industry and I can't wait for what this year has in store!
Below we began the journey from Eugene Oregon, Concrete Decor world headquarters. A 19 hour drive to Las Vegas Nevada: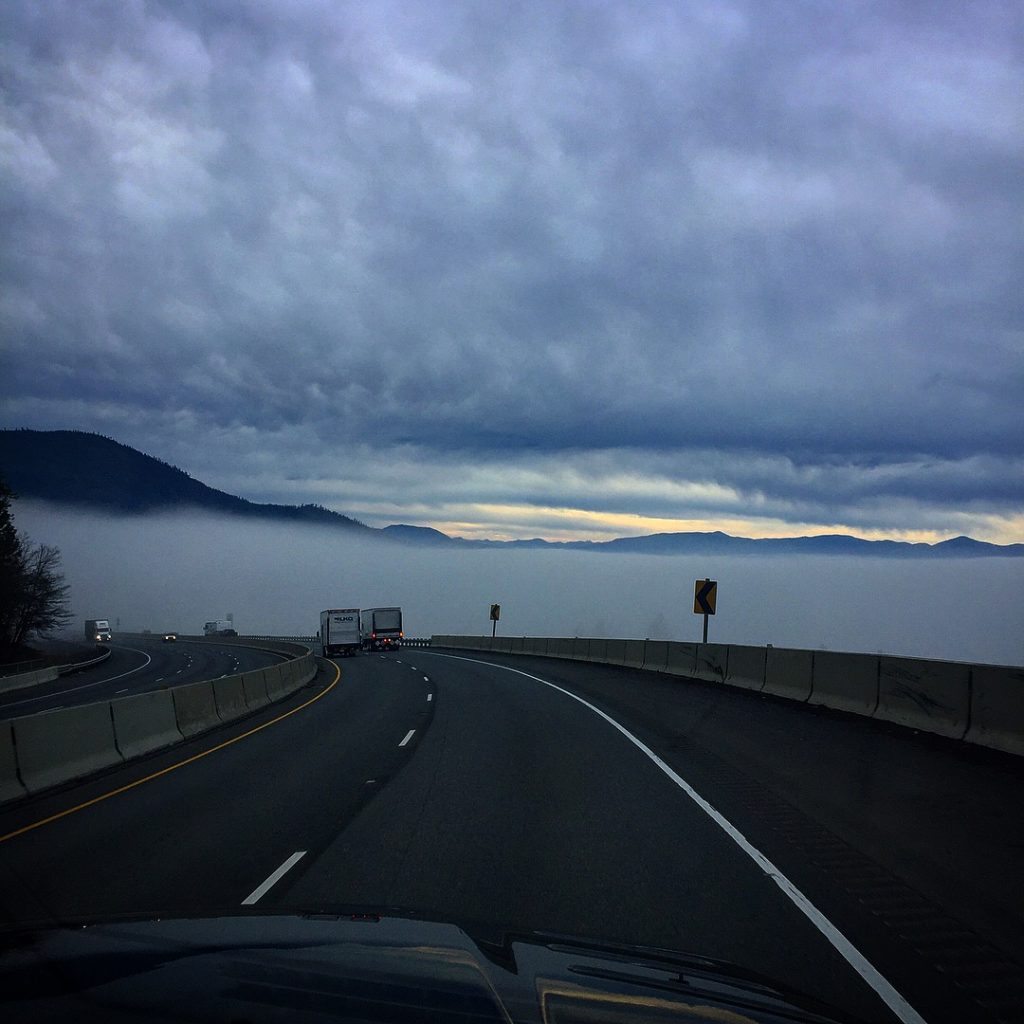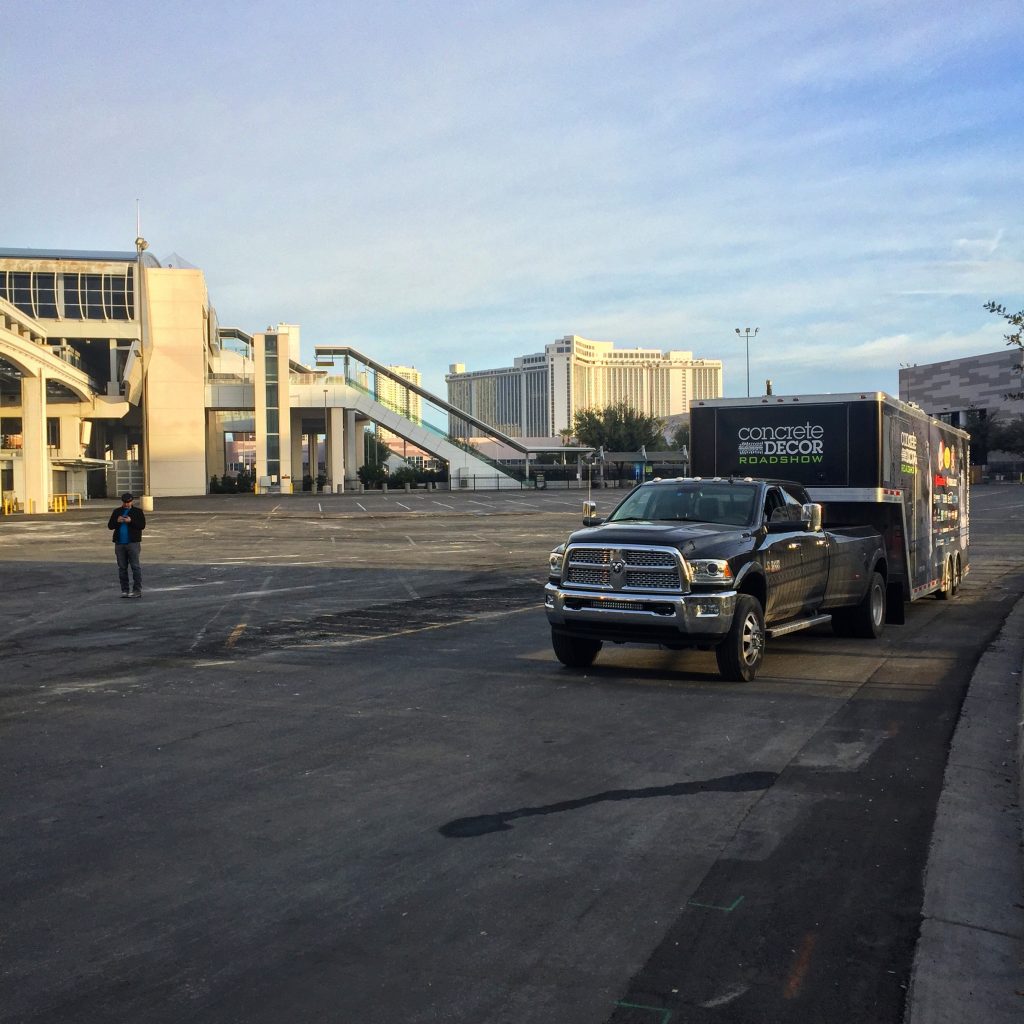 Below you can see the huge space which became Decorative Concrete Live 2018: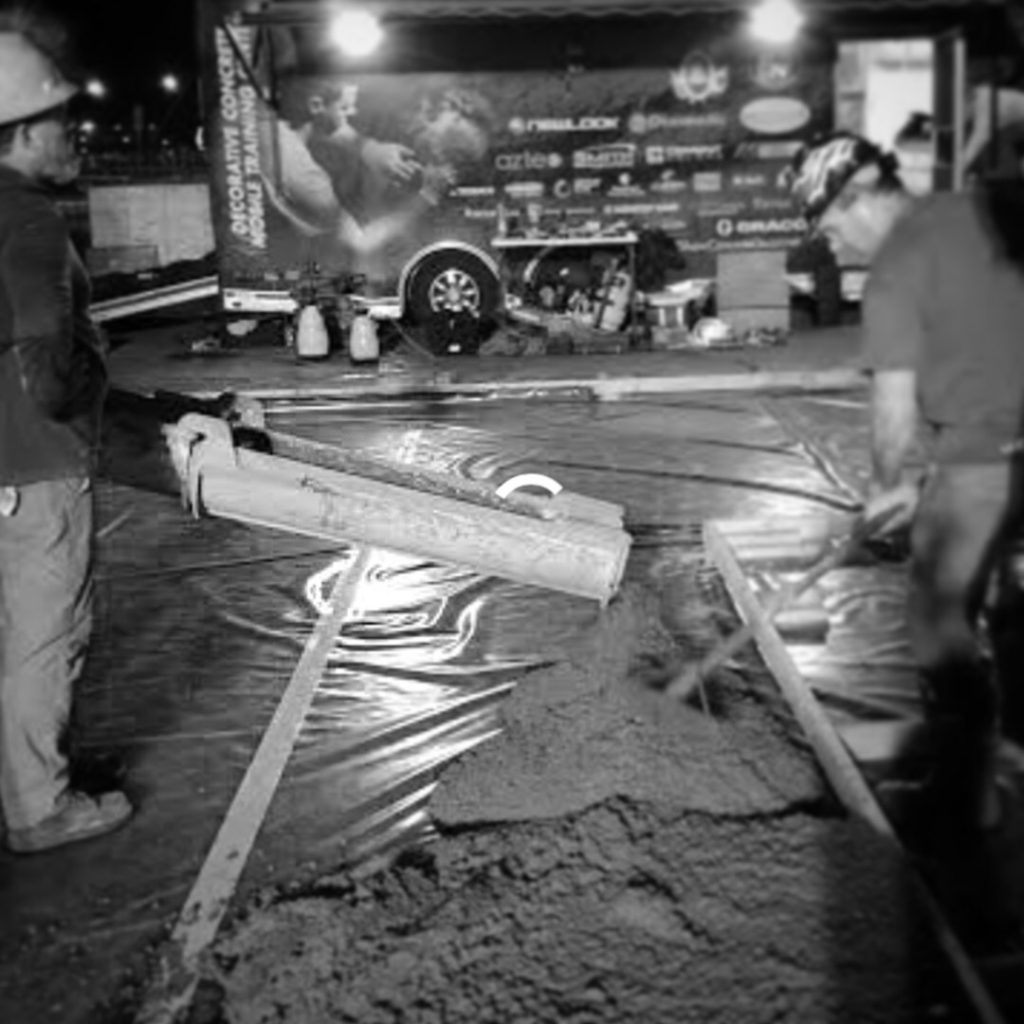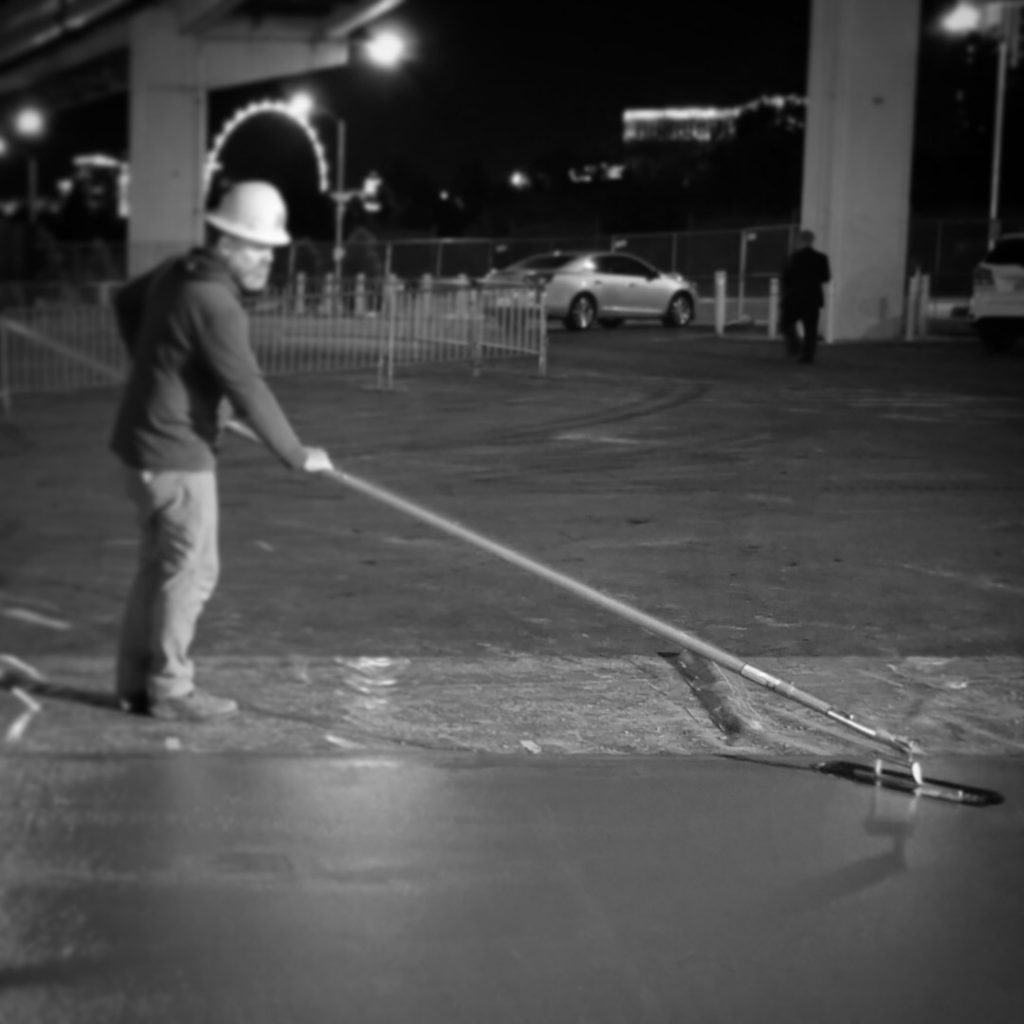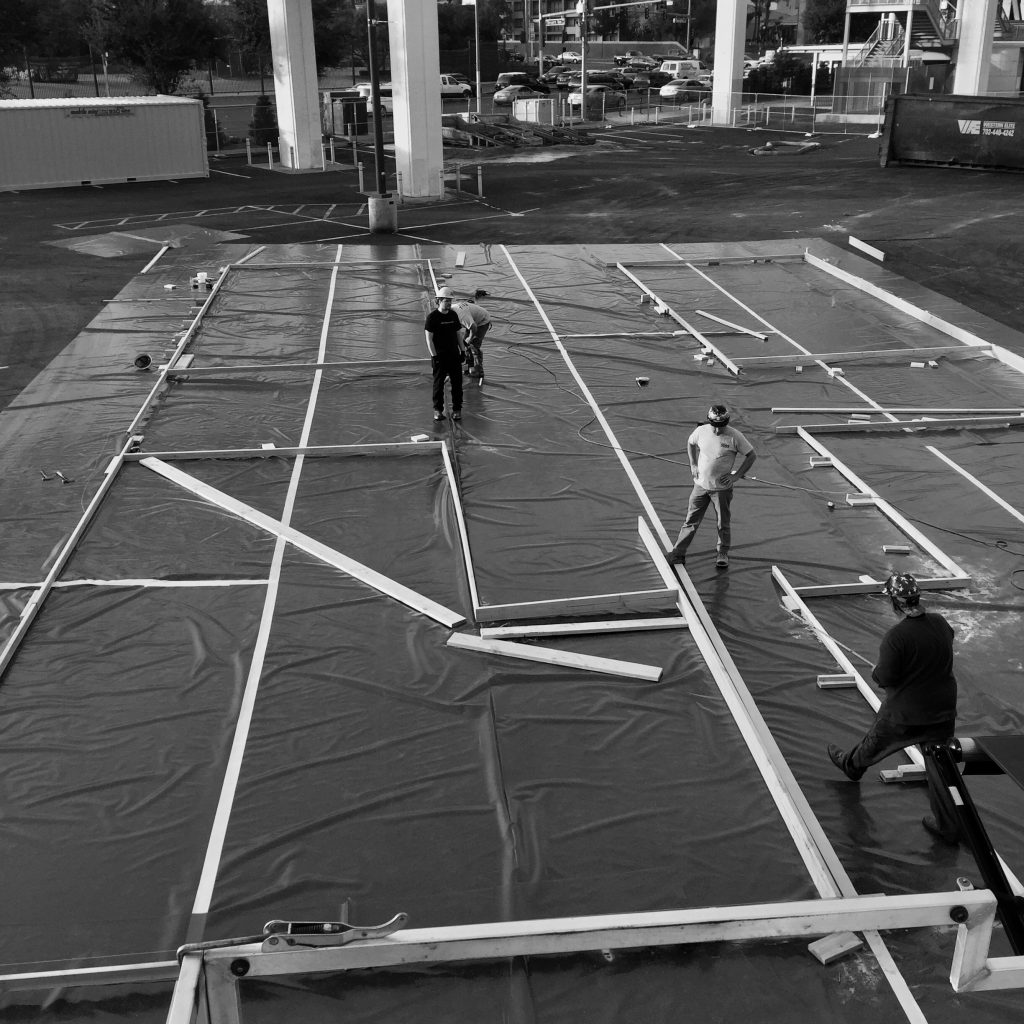 Below shows only some of the images of the space and finished projects. Stay tuned for more to follow!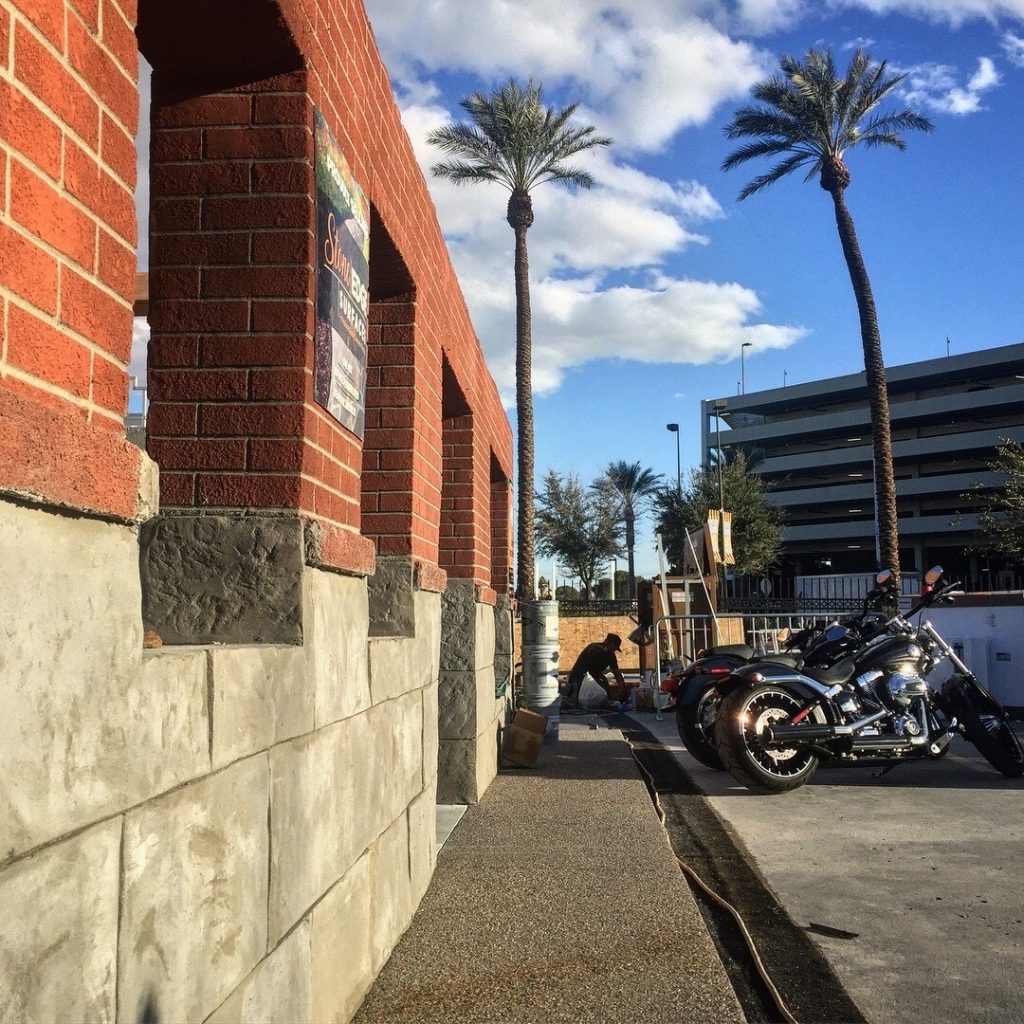 Here's a link to Decorative Concrete Live 2017! which I designed and helped build: Decorative Concrete Live 2017!
Here's a great video talking about the objectives of Decorative Concrete Live!: Video